For functional tests, we will test items related to comfort, cleanliness, safety and security.
Functionality test
Functionality assessment is aimed at testing various properties of textiles. For the different functionalities, different apparatus need to be picked up. Sometimes there is the limit value for test, but in most situation it is accessed via comparing with original one without processing.
Functionality – Comfortability
UV shielding effect /
Sunlight shielding effect
Light blocking effect
Water absorption
Heat retention
・UPF AS/NZS-4399

・JIS L 1055
・JIS L 1907
(Dripping method, Sedimentation method, Byreck method)
・JIS L 1096
・Thermo-labo II method
・Measurement by thermograph
Water vapor permeability
Infrared-ray test
Moisture absorption and
heat developing property
Thermal resistance
・JIS L 1099
・ISO 11092
Perspiration guarded-hotplate test
・Spectral emissivity measurement (FT-IR method)
・Constant Temperature and
constant humidity
・Resistance to water vapor permeability
・ISO 11092 Sweating guarded hot plate method
・ASTM F 1868Sweating hot plate method
Cool / warm feeling properties on skin-contact
Air permeability
Anti-see-through property
Anti-sweat-staining
・Thermo-labo II method
(measurement of qmax value)
・JIS L 1096 Frazier method
・JIS L 1923 Visual method,
Instrument method
・Anti-sweat-staining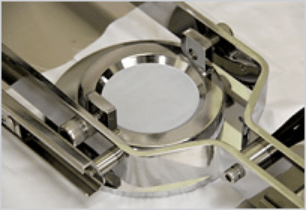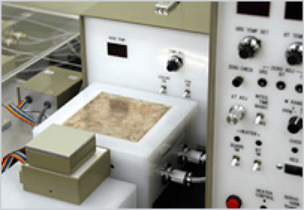 Antibacterial
Bacterial growth not only causes allergies but food poisoning and illness as well as bad smell etc.
interfering with the hygienic life. By using antimicrobial finishing on familiar products, we can reduce bacterial growth on products and provide a more hygienic living space. Also, each industry group has introduced the mark system and it is the most recognizable functionality in the h ygiene function finishes.
Antifungal
Mold is present everywhere in the living environment and when mold growth is severe not only in the health aspects such as allergies etc., it can lead to occurrence of odor, color change of materials and deterioration. Antifungal finishing is a finish that suppresses the growth of mold and an effective functionality finishing for products that cannot be cleaned often, such as bedspreads and wallpapers as well as products used outdoors such as exterior wall and tents.
Antiviral
A virus is a disease that starts off as a cold or the cause of food poisoning. In addition, the densely populated environment is often in indirect contact with an unspecified number of people and a higher hygiene risk. Antiviral finishing aims to reduce the number of viruses attached to the product, keep it clean and to deliver a more hygienic environment, it is one of the most important hygiene functions along with Antimold.(※)


*Not directly aimed at treating or preventing illness, nor does it suppress the action of viruses.
Deodorant
The smells in our daily life can include sweat odor, aging odor, excrement odor, cigarette odor, garbage odor etc. which are unpleasant.
These odors contain many odor components.
Deodorized finished products are produced when the products come in contact with odor components which reduces unpleasant odor by absorbing, neutralizing and decomposing odor components. There is also a finishing method (Photocatalyst deodorization finishing) that reduces unpleasant odors when irradiated with light.
Soil resistance
In our daily life, dirt that adheres to the gaps and inside the fibers from spills when eating, mud when children play outside etc. does not easily come off.
Soil resistant finishes is a process that makes it difficult for such dirt to adhere to the fibers and makes it easier to wash off the attached dirt by washing.
In addition to soil resistance tests against powder dirt, hydrophilic dirt and lipophilic dirt in accordance with JIS L 1919, Nissenken also conduct tests against food stains using actual food and pollen stain using fake pollen.
SEK mark
SEK mark is the accreditation mark of JTETC (Japan Textile Evaluation Technology Council) for textile products with functional finishes and establishing label terms, evaluation methods and evaluation standards where the mark can only be labeled on products that pass those standards.
Nissenken conducts evaluation tests for the below functional finishes as one of the designated laboratories by JTETC.
SIAA mark
SIAA mark is the accreditation mark of SIAA (Society of International sustaining growth for
Antimicrobial Articles) subject to non-textile products such as daily necessities, home appliances, house-building materials and pet products.
The mark may be labeled by applying (registration) for products that meet the 3 criterions "Antimicrobial", "Safety", and "Appropriate label".
We conduct tests to prove product's functionality as one of the designated laboratories that obtained JNLA (Japan National Laboratory Accreditation system).
What is JNLA (Japan National Laboratory Accreditation system)?
The system is run by NITE (National Institute of Technology and Evaluation).
The object of the test is whether if the quality system, test facility, equipment fulfilling the requirements and the test can be performed properly while operating quality system correctly by the laboratory operator that conducts the tests. Appropriate testes will be conducted according to the certification and will be accepted as a laboratory that can issue certificates with JNLA emblem and certification. In addition, Nissenken has been already accepted as an accredited body for International MRA.
Functionality – Others
Water repellency
Oil repellency
Electrostatic propensity
・JIS L 1092 Spray method (water repellency indication according to Household Goods Quality Labeling Act)
・AATCC 118
・ISO 14419
・Frictionally charged electricity-amount measuring
・Half-life measuring
・Friction-charged electrostatic potential measuring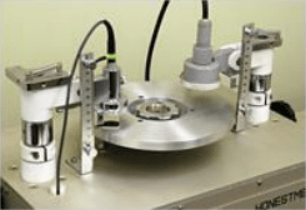 For inquiries about testing services.

For inquiries about OEKO-TEX® certificate.

For more information, please download the documents about our testing services.

For the frequently asked questions.
Inquiries about tests, laws and standards etc.
General affairs・Management divisions

03-3861-2341
Business hours 9:00~17:00
(Mon. – Fri. except national holidays)