For general tests, we perform necessary tests according to the characteristics and use of the materials from a wide range of test items.
General test
Fabric test is to inspect and test the basic performance of the fabric. The type of testing is very diverse, but it is not necessary to carry out all the testing. The tests carried out are according to the characteristics and the use of the material.

Please refer to "Lists of test sample size (PDF)" for the sample sizes of the main fabric test.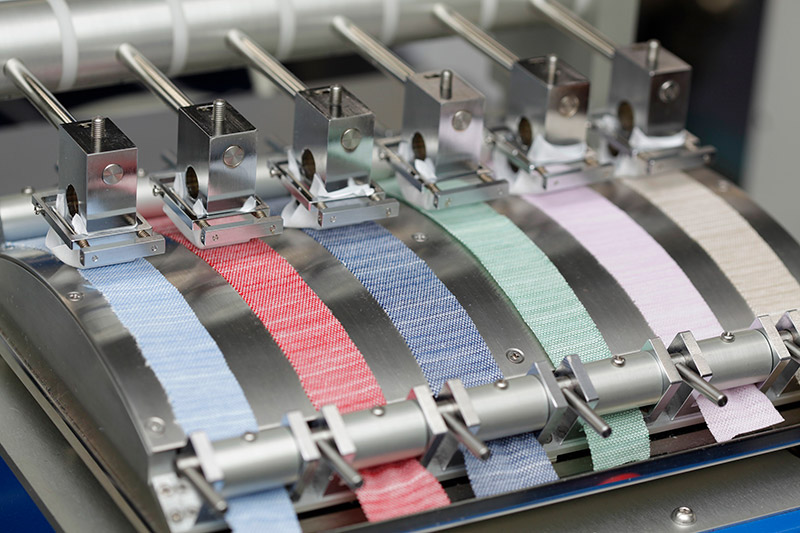 Color Fastness test carries out tests depending on the purpose inorder to check whether the fabric color does not change (discoloration) or does not stain other clothing (contamination).
Examples of test items
Light
Water
Perspiration
Washing
Rubbing
Dry cleaning
Light and perspiration
Chlorinated water
Nitrogen oxide (NOx gas)
Sublimation
Bleeding
Water spotting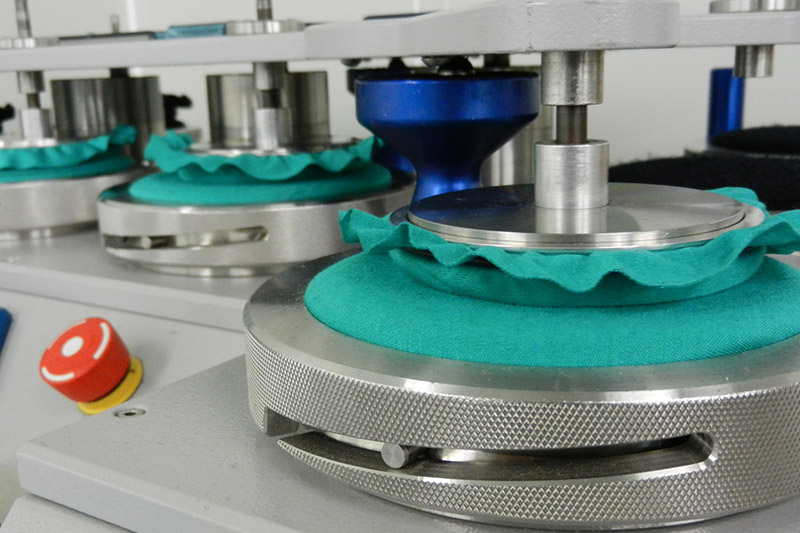 Physical Performance test carries out tests for the strength of the fabric or, how easy pilling occurs, etc. Physical Performance test also has many testing's according to the characteristics and the use of the material. For woven tests, there are tensile strength, tearing strength, slippage resistance, and for knit, there are bursting strength, etc. Also, depending on the materials, rubbing strength, pile retention, stretch and recovery, pilling, etc. are carried out.
Examples of test items
Tensile strength (Strip method, Grab method)
Tearing strength (Pendulum method, Single tongue method)
Bursting strength (Mullen method)
Slippage resistance (Seam slippage method, Yarn pull out method, Pin hooking method)
Pilling (ICI type method, Random tumble method, etc.)
Snag (Mace method, ICI type pilling method, Card clothing roller method)
Abrasion resistance (Universal type method (flat/ bending/ fold method), Scott type method, Taber type method, Martindale method, etc.)
Pile retention (A method, etc.)
Elongation recovery rate (Constant load method, Constant rate Elongation rate, etc.)
Seam strength (Grab method, Mullen method)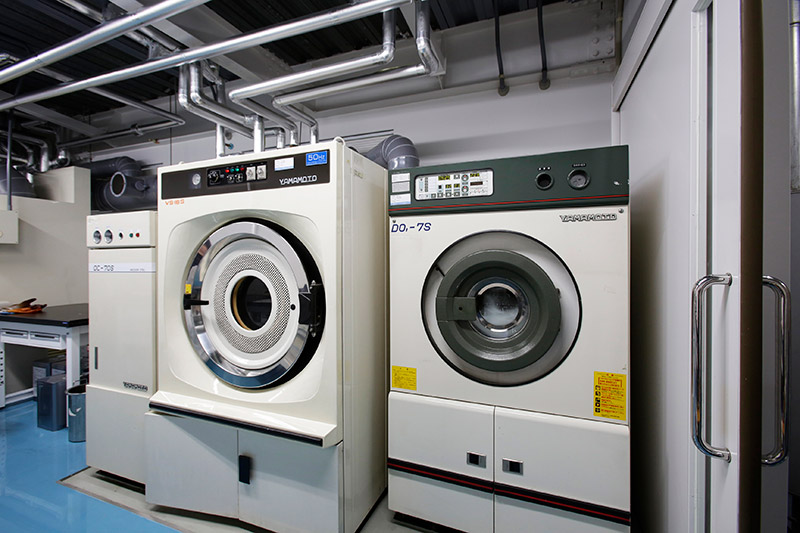 As the name suggests, dimensional change test measures the stretching and shrinking of the fabric from washing. The test is carried out by using an actual equipment of a dry cleaning, washing machine and press etc. test machine.
Examples of test items
Immersion method (A~D method)
Washer method (F-1~F-3 method)
Press method (H-1~H-4 method)
Commercial dry cleaning
Launderometer method (E method)
Electric washing machine method (G method, JIS L 0217)
Dry cleaning method (J-1, J-2 method)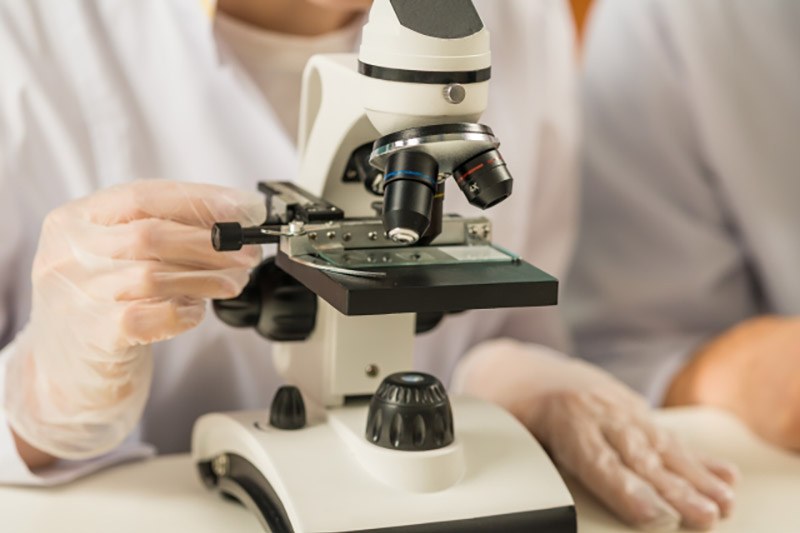 This test is to identify the fiber for unknown material and confirm the claimed fiber mixture is carried out. We can also carry out resin identification for coating, lamination, etc.

For inquiries about testing services.

For inquiries about OEKO-TEX® certificate.

For more information, please download the documents about our testing services.

For the frequently asked questions.
Inquiries about tests, laws and standards etc.
General affairs・Management divisions

03-3861-2341
Business hours 9:00~17:00
(Mon. – Fri. except national holidays)