NISSENKEN'S CHALLENGE FOR SUSTAINABILITY
SDGs (Sustainable Development Goals) were adopted by all United Nations Member States in 2015.
Now that the humans, various creatures, and the earth are in crisis,
as countries consuming and ordering various things, Japan also has great responsibility
therefore, immediate and specific action is required.
For a future where no one is left behind from the flow of the world,
Nissenken is actively promoting initiatives that will lead to a better future.

The various certifications developed by OEKO-TEX® is sustainable proof as the world's most advanced textile and production companies. Starting with the elimination of harmful chemical substances which is a major issue in the apparel industry, solving problems related to manufacturing and the surrounding environment and enable even the transparency of the supply chains. For various issues listed in SDGs, OEKO-TEX® certification becomes a concrete response, solution and further promotion.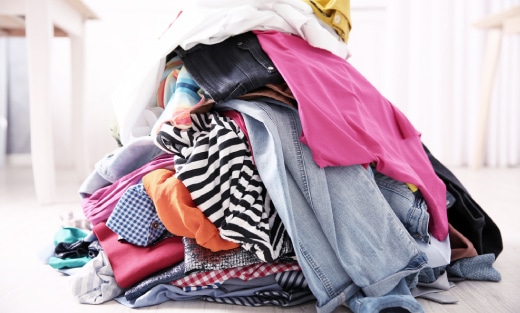 Promoting quality consulting
Do not make useless things that will lead to disposal.

Not only will this ensure the profits of each company, but it will also lead to great consideration for the global environment.
Thoroughly support with quality advice from the planning stage before making the product and eliminate claims and recalls of unnecessary products.
Contributing disaster prevention and children's safety
Major disasters due to abnormal weather occur frequently around the world. The incidence of traffic accidents is rising in Japan, from an increase in long distance attendance due to declining birthrate.

For SDGs "peace and justice for all", we are promoting development of a standard to prevent unexpected accidents of children and social contribution through education at nursery schools etc.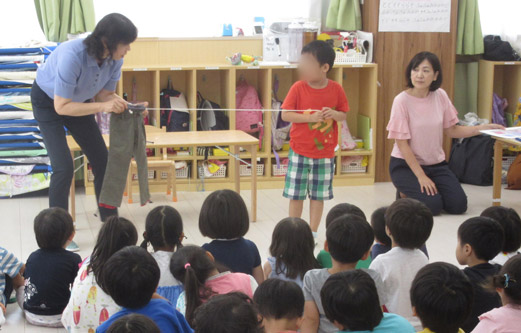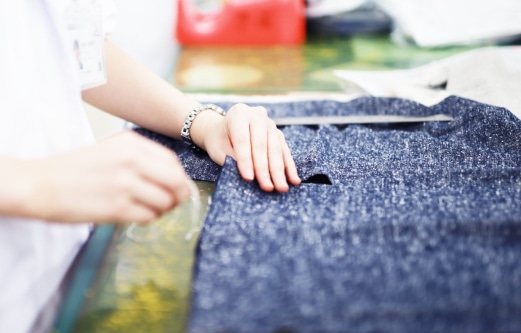 Safe and reassured textile products to people
Since the opening of 1948, we as a third-party evaluation institute play a role of delivering safe and reassured textile products etc. to consumers. As the "clothing" field is the foundation of life, we have been supporting through various tests and inspections such as safety, durability, functionality of textile products. In addition, we provide advice on choosing sustainable and good products to support a reassured life for the consumers.
With lectures at schools and enlightenment at exhibitions
We provide lecture for the safety etc. of clothing at colleges and vocational schools and provide a place to promote understanding of manufacturing and quality control through a tour of our laboratory.
In addition, to solve problems in the apparel industry, we transmit information from exhibitions and seminars and expand it with the media industry and external organizations.
In order to help the younger generation who will be responsible for the future, we provide education and enlightenment in various areas. First. we let them know the issues and the current situation and find specific measures against it.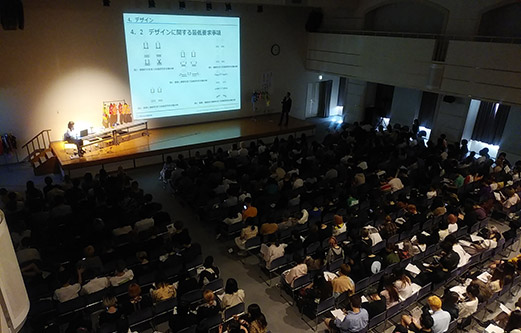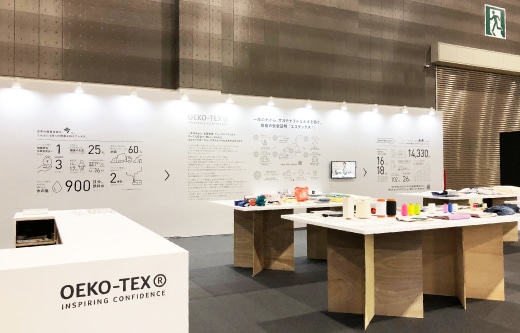 Initiatives within the company
Obtaining ISO
Nissenken's OEKO-TEX® Business Dept. along with each laboratory obtained the certification of "ISO/IEC 17025 (JIS Q 17025)" which requires test facilities and analytical equipment to be "appropriate", "accurate", "traceable" etc.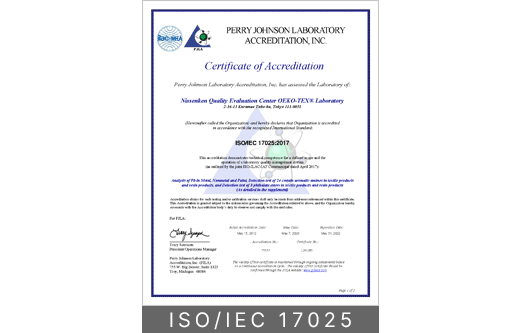 Health & safety management for staffs
"Sanitation and safety management" is thoroughly considered at each testing facility of Nissenken.

We are making efforts to consider and manage the working environment starting with education of the use of organic solvents and proper wear of "protective masks", "protective gloves", "protective glasses" etc.
Hiring diverse staffs and consideration of working environment
Hiring diverse staff
We value diversity through employment of foreigners, women, handicapped and elderly staffs.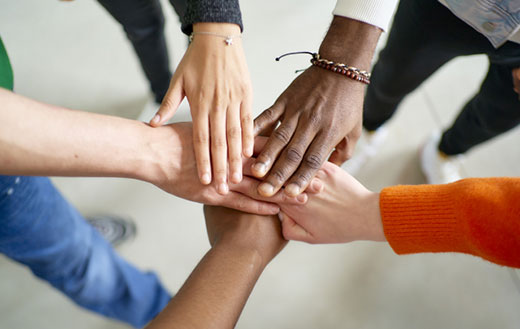 Active employment at locations abroad
Nissneken has locations in 6 countries and regions with a total of more than 30 places. We are working to promote employment and contribute to local communities.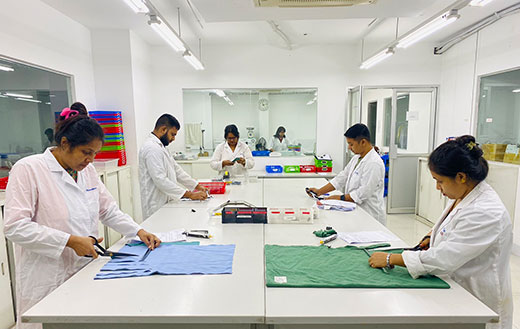 Women who are active
Over 60% of our staff are women. Including the presence of female managers, the main staffs that promote the project for fiber identification related patents are all women.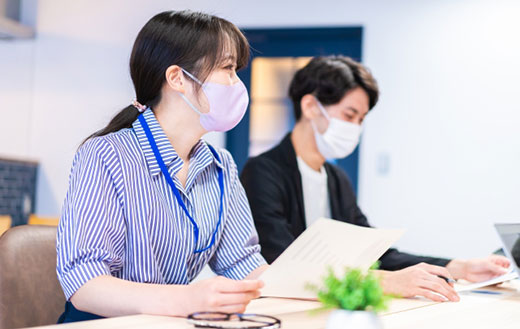 Support system for childbirth & childcare for women
In addition to maternity leave, childcare leave, we actively incorporate a system to support parenting by short working hours, telework etc.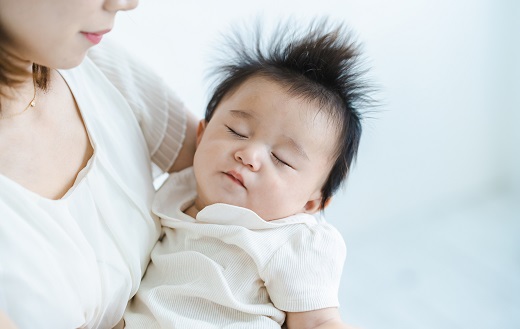 Management of working hours and consideration of willingness to work
We manage staff working hours by utilizing paid vacation and adopted a system for 2 types of work shifts at Tokyo laboratory aiming to reduce overtime etc.

Also, we value a system that can respect the willingness to work by job rotations, short-term abroad location assignment systems etc.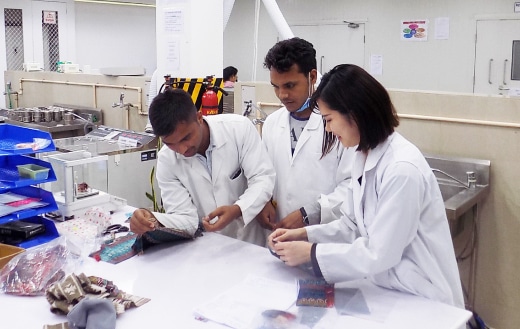 Consideration for the environment
We correspond with consideration for the environment by complying with laws on harmful substances, wastewater, exhaust gas etc., and with waste we request a designated outside contractor who has obtained permission for special management industrial waste disposal business etc.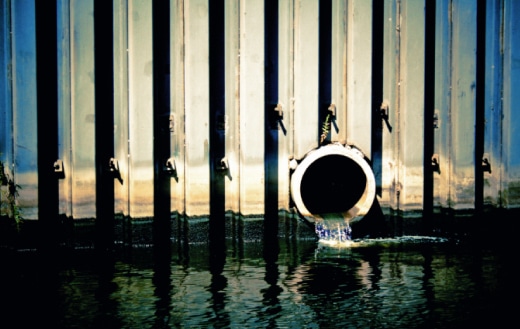 Make the most of renewable energy
Our Tateishi lab of Tokyo laboratory installed solar panels that contributes to using renewable energy.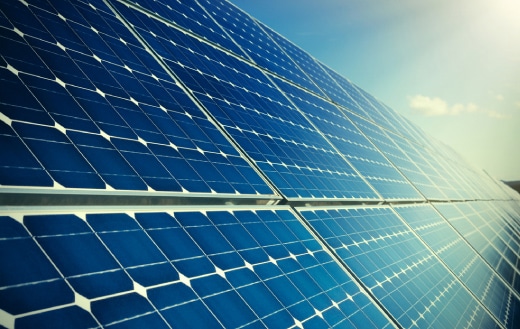 Paperless measures
Testing institutes often use a lot of papers every day, by issuing reports and certificates.

By introducing Nissneken WEB system, we manage to make digital certificates and working on digitalization etc. of application documents. In addition, we hold meetings on a regular basis to promote further paperless ways.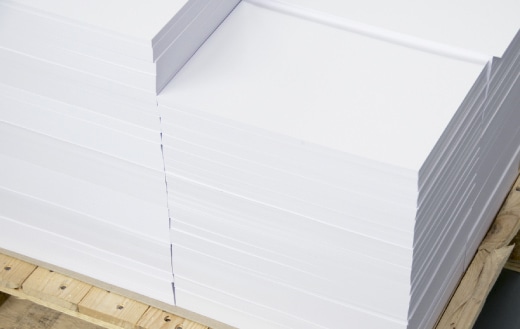 Plastic reduction
Almost 400 people are working at Nissenken within Japan.

We are striving to reduce plastic waste by discontinuing the use of plastic cups, employees use their own mugs for daily hydration and when we have visitors, we use paper cups.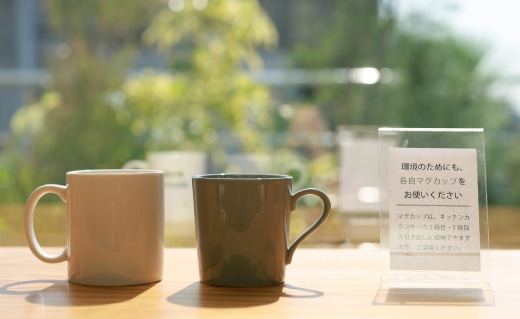 Making use of scrap wood
The flooring on the 7th floor of Nisseneken's Kuramae building are made of thinned wood disposable chopsticks.

In addition, the tabletops could be wood from industrial waste and the table legs reuse existing ones.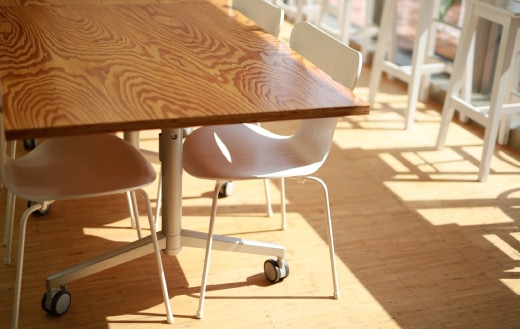 Starting with the above initiatives, Nissenken will continue to achieve a sustainable world.

For inquiries about testing services.

For inquiries about OEKO-TEX® certificate.

For more information, please download the documents about our testing services.

For the frequently asked questions.
Inquiries about tests, laws and standards etc.
General affairs・Management divisions

03-3861-2341
Business hours 9:00~17:00
(Mon. – Fri. except national holidays)