FSQS(Food Safety and Quality Service)
For food safety and quality services, we perform tests in accordance with various laws and regulations.
Laws and Regulations
In addition to Pharmaceuticals and Medical Devices Act (commonly known as the Pharmaceuticals Act) etc. laws and regulations, there are regulations such as self-standards set by JCIA (Japan Cosmetic Industry Association) for handling cosmetics manufacturing and sales.
Caution is required when it comes to advertisement, it is a must to comply with Pharmaceuticals and Medical devices, proper advertising standards for pharmaceuticals etc., unjustifiable premiums and misleading representation prevention law (landscape law).
Recent law revision
Enforcement on food labeling act (Provisional period:by March 31, 2020)
There was a major revision on how to label food, and provisions related to the label of the three laws such as Food Sanitation Act, Act on Japanese Agricultural Standards (so called Act of JAS) and Health Improvement Act have been unified.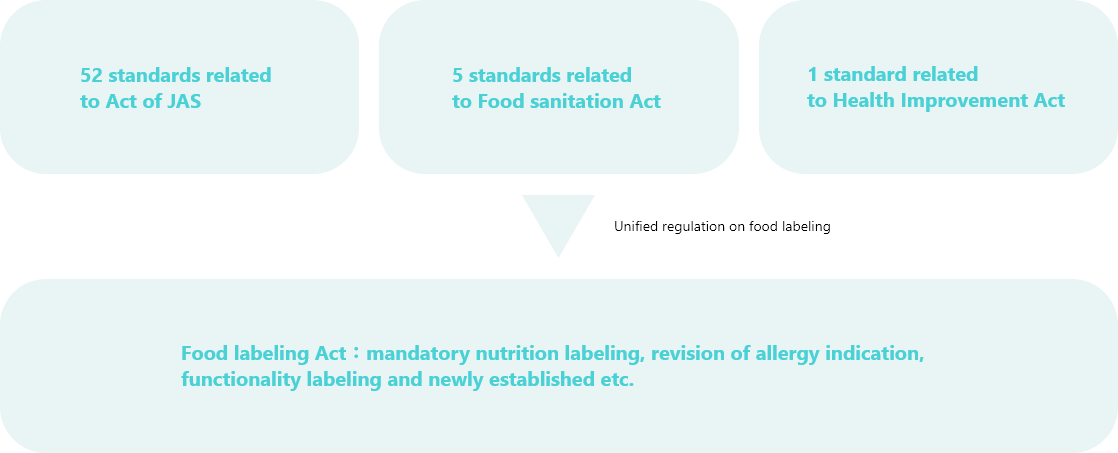 The transitional period will end soon.
Here is the link for those who have not taken measures.
Revision of Country of origin labeling system for ingredients
(Transitional period:by March 31, 2022)
As principle, for processed food that was manufactured or processed in Japan, the manufacture of the origin of ingredients has become mandatory.
Mention country of origin for perishable foods
Mention country of manufacture for processed
Name:Vienna sausage
Ingredients:Pork (USA), pig fat
Name:Chocolate cake
Ingredients:Chocolate (Manufactured in Belgium)
Institutionalization on sanitation control following HACCP
(Hazard Analysis and Critical Control Point) (Promulgation:June 13, 2018)
As principle, in addition to general hygiene management, it is necessary to carry out hygiene management in line with HACCP for all food operators.It is enforced in the range not to exceed 2 years from the promulgation.
< Difference between conventional method and HACCP>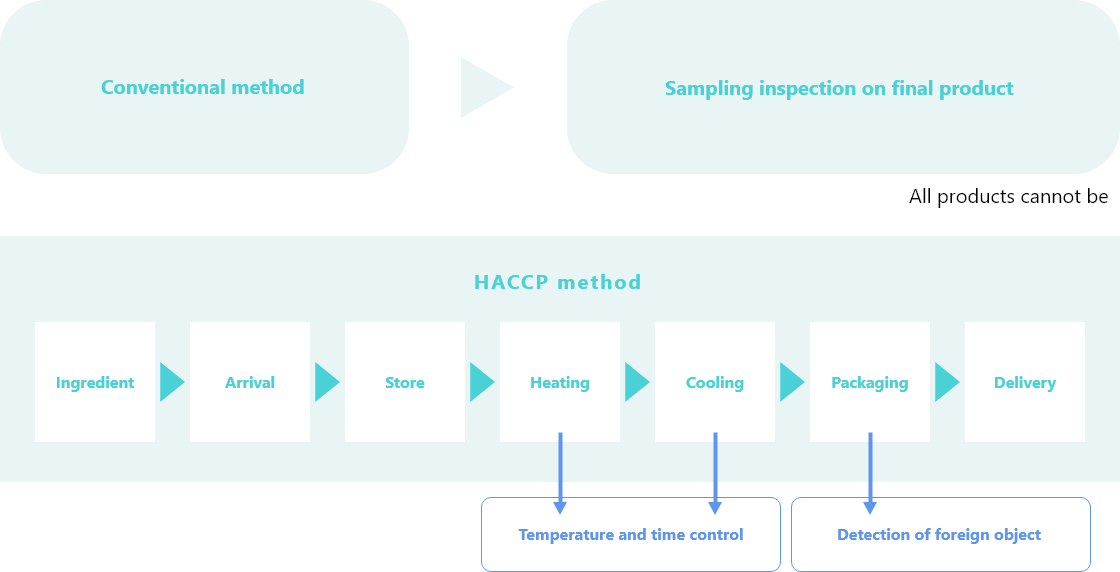 Product safety is secured through continuously sequent overseeing and recording important processes.
Laws regarding food
What is food? – Definition in the Food Sanitation Act
"Food" means all food and drink.
However, medicine established in the Pharmaceuticals and Medical Devices Law, Quasi-drug and Regenerative medicine products are not included.
Laws regarding food
There are laws and regulations established by the country and there are regulations and rules established by each local government.
In addition, it is not a law, but the Ministry of Health, Labour and Welfare established sanitary standards (western raw sweets, raw noodles, bento, daily dish, side dish and Japanese pickles), guidelines (guideline for seafood name, guideline on indication about country of origin in food service industry) and fair competition rules (self-rules established by industry group. chocolate types, instant noodles, ice cream types) etc. as well.
Examples of laws and regulations established by the country
Food Safety Basic Act
Based on the basic recognition that protecting the health of the people is most important, the responsibilities and roles of the parties involved are determined in doing so.
Food Sanitation Act
The purpose is to protect the health of the people by rules required from a public health perspective, and other measures taken to prevent sanitary hazards caused by eating and drinking and ensuring the safety of food.
Food Labeling Act
It is intended to provide opportunity for voluntary and reasonable food selection for general consumers safety when ingesting food.
Act against Unjustifiable Premiums and Misleading Representations
A law to protect the profits of consumers from excessive premiums and hype advertisements that confuse consumers, regulate misleading representation. The act is for protecting consumer's profits through restricting unjust explanation,exaggerated advertisements and excessive gifts to mislead consumers.
Examples of violation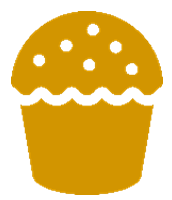 Use plenty of butter
Margarine is used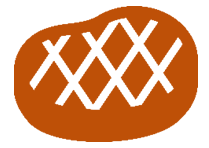 Beef made in

〇〇
Foreign beef
Act of JAS (Act on Japanese Agricultural Standards)
The purpose is to help protect the profits of general consumers by establishing appropriate and reasonable standards for agriculture, forestry and fisheries, by ensuring proper certification and testing, healthy development of agriculture, forestry and fisheries and related industries.
Act on Pharmaceuticals and Medical Devices
Mixing ingredients corresponding to pharmaceutical products to so-called healthy food or labeling and advertising pharmaceutical effects etc. will be a violation of this act.
Measurement Act
The purpose of this act is to contribute economic development and improvement by establishing measurement standards, ensure proper weighing.
Depending on the product, it is obliged to keep the error between the indicated amount and the actual amount within a certain range.
Ordinances enacted in the regional governments
(In a case of Tokyo metropolitan government)
Ordinance on food safety in Tokyo metropolitan government
Enforcement rule for ordinance on food safety in Tokyo metropolitan government
Ordinance of restriction on handling Japanese blowfish (so-called "Fugu")
Enforcement rule for ordinance of restriction on handling Japanese blowfish (so-called "Fugu")
Test
Test menu
Bacteria test
A lot of food spoilage and rotting are caused by microorganisms.
To ensure the safety of food and to prevent food poisoning, bacteria testing is conducted for the products and ingredients.
Test items
General bacteria count
Coliform bacteria
Escherichia coli
Staphylococcus aureus
Salmonella
Vibrio parahaemolyticus
Bacillus cereus
Lactic acid bacteria
Standards regarding bacteria on food
For food manufactured and sold in Japan, there are established standards separated by food.
Examples of product standards regarding microorganism:
Standard on food and additive (Food Sanitation Act)
Ordinance on element standard for milk and dairy produce
(Ministry of Health, Labour and Welfare)
Sanitary rules and norms
Regional government's guidelines
Kitchen swabbing test
This test is to grasp sanitary conditions in the food factories and kitchen.
Swab kitchenware (cutting board, knife, kitchen towel etc.), equipment, specialized equipment for employee's hands and fingers, then evaluate the degree of contamination and cleanness.
Test name
Contamination (Bacteria) test
Cleanliness test
Test method
Stamp method, Swab method
Test items
General bacteria count,Coliform bacteria,Staphylococcus aureus etc.
Residual protein, ATP* *Adenosine triphosphate (ATP) Substances required for energy metabolism of all living organisms.
Kitchen & factory inspection
Increased risk of food poisoning and contamination for unsanitary facilities and inappropriate handling situations.
As food factory and the kitchen are the target, the sanitation condition of facilities, equipment, cooking utensils, equipment, etc. the handling of food are visually inspected.

Support on labeling
To confirm that the label meets the requirements of various laws, check the labeled contents. In addition, calculate the nutrient value for nutritional component.
Matters to confirm
Batch label
Collective label based on the product specifications.
Promotional notation
Calculation of nutritional component values of products
Check over-the-counter sales
Check whether the sales method at the store is appropriate, problems with the condition of the demonstration hall during special events and fair.
Improvement guidance and advice will be provided about inappropriate and inappropriate matters.
Other services
Holding seminars
We hold seminars regarding the food quality control to introduce the latest information on laws and regulations and inspection order.
We can provide you with other consultations and advice.
Please feel free to contact us for details

For inquiries about testing services.

For inquiries about OEKO-TEX® certificate.

For more information, please download the documents about our testing services.

For the frequently asked questions.
Inquiries about tests, laws and standards etc.
General affairs・Management divisions

03-3861-2341
Business hours 9:00~17:00
(Mon. – Fri. except national holidays)